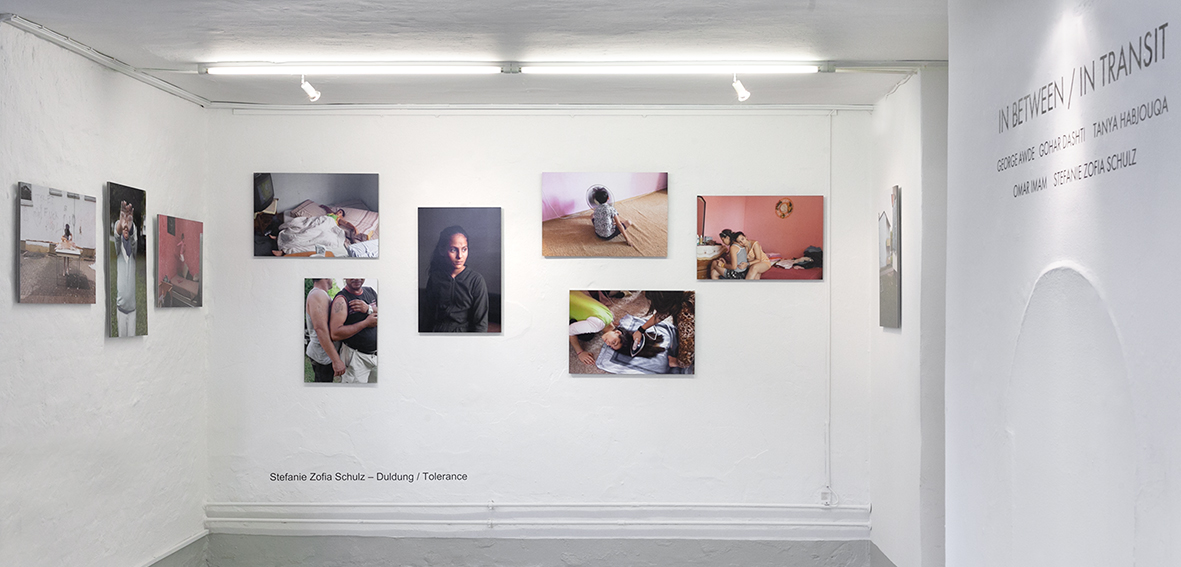 CV
Stefanie Zofia Schulz was born in Germany in 1987 in a housing estate for migrants escaping from Russia and Poland. She graduated from the Ostkreuzschule in Berlin in 2013. Her photographic practice focuses on the documentation of important social issues and the human condition. Schulz presently lives and works in Berlin.
Grants:
VG Bildkunst Scholarship
Awards
Her final thesis "Duldung / Toleration" was awarded the first price by the competition "Martin-Luther" by the german Federal Ministry of Interior.
Exhibitions: Duldung / Toleration
2021 In Transit: from Home to where?, Group Show curated by Peggy Sue Amison, Stadtgallerie Saarbrücken (de)
2020 Organ Vida,11th International Photography Festival - Museum of Contemporary Art Zagreb (hr)
2020 La Nuu - Barcelona (es)
2020 In Transit, Crawford Art Gallery, Cork (ie)
2019 In Transit, San Diego State University Downtown Gallery, San Diego, CA (us)
2019 In Transit, SF Camerawork, San Francisco, CA (US)
2019 In Transit, Lesley University College of Art and Design, Cambridge, MA (us)
2018 In Transit, Blue Sky Gallery / Oregon Center for the Photographic Arts, Portland (us)
2016 In Between - In Transit, Group Show curated by Peggy Sue Amison, Galleri Image (dk)
2016 Ostkreuzschule, Group Show, Photobastei Zürich (ch)
2016 Waiting Rooms of History, Group Show, Kunstverein Paderborn (de)
2016 Architecture Biennale Venezia 2016, at the German Pavilion (it)
2016 Circulation(s), Festival de la jeune photographie européenne, Paris (fr)
2016 Solo Show, Staatstheater Saarbrücken, Saarbrücken (de)
2016 Solo Show, Sali e Tabacchi, Saarbrücken (de)
2015 Voies Off Arles, (fr)
2015 Triennale Hamburg (Containercamp), (de)
2015 Solo Show, Kollektiv Morgenrot, Berlin (de)
2014 Asyl, Group Show, 6. European Month of Photography, Sprechsaal, Berlin (de)
2013 Siebtens Group Show – Uferhallen, Berlin (de)